About 20 years ago Jim Brosseau was struggling to reconcile how he believed projects could be run and how they were actually working out. At that time, project management philosophy still followed the old hierarchical concepts formalized in the Industrial Revolution.
While Jim still loved the idea of producing creative and innovative designs, he could no longer manage the stress of delivering on arbitrary deadlines that had little meaning, working in conflict with groups that he was supposed to coordinate with and listening to so many disparate voices when they should have all been pulling in the same direction.
In trying to find a better way, Jim founded Clarrus in 2002 to follow his vision of teaching people a more collaborative and inclusive way to work together that nourished better and more productive results.
In 2018, Clarrus acquired E.M. Sciences, a pioneer in the field of team soft skills development. We continue to run these materials created by Gary Robinson, and honour his philosophies.
We have associates in Vancouver, Calgary, Saskatoon, Toronto, Windsor and Montreal.  Our Team Approach workshops are available in person and online in English and French.
The values below are the essence of what we have learned from our experiences, the distillation of what drives us.
Foster collaborative, balanced relationships.
We believe in honesty, trust, integrity and balance in our relationships with our customers and within our organization. We believe that when we follow these principles, we have the best opportunity to achieve our fullest potential.
With no balanced relationship, there is no synergy. No synergy, no progress.
Measure success from the perspective of our clients.
We believe that success is better measured from the eyes of our clients, not just from numbers on our bottom line. We've been able to quantify significant value in our engagements with our clients, and this success is reflected by the number of repeat engagements with past customers.
We recognize that a job well done for our clients repays itself, and the bottom line takes care of itself.
Emphasize problem solving over symptom masking.
We believe that it is important to respect the information we see in our client engagements. This means working to actually solve the underlying problem rather than simply obfuscating the data to present a pretty picture.
Our goal is to eliminate the problem and drive genuine gains.
Engage only if reasonable value can be provided.
Sometimes, we're not the solution you need for your problems. In that case, we'll honestly tell you and we'll gladly refer you to others from our network that a can meet your needs – and we won't take a cut.
Balance our clients, community, and families with ourselves.
We know from experience that long work-weeks aren't really productive (and we don't want to miss the experience of watching our kids grow up!).
We regularly give back to our community through volunteering and donations and we constantly work to improve our own skills and knowledge wherever possible.
Be genuine in all interactions.
Our goal is to provide clarity to our clients, not to appease them when they realize that becoming a more effective organization can be a difficult path.
We try to be true to our North Star so we can can better guide you on your journey.
Solve problems that have yet to be solved.
Sometimes our clients sound surprised when they tell us how much we've helped them. It is in these moments that we feel we are in the 'zone'.
When we hear "That can't be done", that's when we really get interested in solving the problem.
Treat each experience as a positive, learning one.
Not all of our experiences turn out as anticipated – sometimes the deepest learning can come from the most difficult failures.
We have learned quite a bit along the way, and our goal is to make mistakes only once.
Jim Brosseau 
Jim is a well-respected speaker, facilitator, educator, author and thought leader in his field. He is passionate about educating people and organizations on creating deliberate cultures that foster collaboration, inclusion, and creativity. For over 20 years, he's facilitated powerful in-depth workshops on team-based project management and business analysis techniques. He provides consulting on organizational strategy and frameworks and runs his own company, Clarrus.
He is the author of Jounce!: Crafting a Resilient Life in an Increasingly Chaotic World and Software Teamwork.
Gary Robinson 
Gary Robinson is the founder and past president of EM Sciences Ltd., now part of Clarrus. His work with clients includes organizational development and culture change, management training and coaching, collaborative project planning, work redesign, team building and project partnering processes, project management critique, strategic planning, conflict resolution, and continuous productivity and quality improvement. Gary is a Registered Organization Development Professional (RODP) consultant, was a founding member of the Project Management Institute (PMI®) and a P.ENG. BC from 1972 to 2020.
Maureen Donlevy 
Maureen is a respected team leader and consultant. She has held Management and Executive positions in federal and provincial governments and with Imperial Oil (Esso) Limited. Her particular interest is in successful leadership of multi-stakeholder projects that build community capacity. The key to her approach is to create collaborative partnerships that engage diverse voices in planning and decision-making. As a skilled group facilitator, she leads groups focused in experiential learning of skills that increase the emotional intelligence of leaders.
She is a certified Facilitator in the Strength Deployment Inventory, Project Management: A Team Approach, Hay Korn Ferry's Emotional and Social Competency Inventory (ESCI), Myers-Briggs Typology and Future Search.
France Cloutier 
France Cloutier is an Organization Development consultant with a focus on organizational change and transformation. She brings a practical approach to the application of leadership, project management and change management principles. She provides a range of services in French and English to support organizations and individuals navigate the internal and external aspects of transformation.
Since 2010 France has collaborated with Clarrus | EM Sciences, to facilitate Project Management learning programs and workshops, and also facilitates the Communications workshops for Mitacs.
Mary Baetz 
Mary is known for her work on governance, strategic planning, organizational design and development and on planning and managing major change projects.
Mary was a Director (Partner) of WMC (formerly known as Western Management Consultants) for 30 years. She is now the Owner and Principal of Baetz Consulting Services and an Associate with Clarrus | EM Sciences.
Mary has led over 200 engagements on organizational review, strategic planning, services review and planning for and implementing projects. She has experience in healthcare, social services, education, manufacturing, retail, energy, chemicals. financial and professional services and is a skilled group facilitator supporting the development of plans, consulting stakeholders and gaining acceptance of planned changes.
Diane Fletcher
For over 22 years Diane's work has encompassed areas of organization development including leadership, governance, planning, policy, programs, project management, change, evaluation and assessment. As a consultant, facilitator and coach, she has worked in many sectors, including healthcare, immigration, education, environment, social services, arts, culture and sport. Her experience spans nonprofit, government and business organizations locally, provincially and nationally.
Diane researches governance in the context of leadership and she studies the relationship between capacity building, organizational effectiveness and community impact. In addition to being an Associate of Clarrus | EM Sciences, Diane is also a co-owner of VADIS Consulting Group in Saskatoon.
Geoff Flamank
With over 30 years of experience in the software industry, Geoff is a veteran at leading and organizing teams to reach further and to achieve more. 
He integrates the understandings he's gained from working with companies such as E-xact Transactions (Canada) Ltd. (e-Commerce), Software Productivity Centre (Project Management and QA), Simba, Rockwell, and Allen-Bradley to his approach in developing change management practices, project accounting, roadmapping, and project team profiling.
Louise Lee 
Louise is a passionate coach, leader and facilitator. She has worked in industry leading teams and successfully managing multi-million dollar projects for household names across multiple countries. With her practical and energetic approach, Louise had completely transformed her flailing department of 60 people and saved her company $6M in just a few years.
In addition to working with Clarrus | EM Sciences, Louise now applies her passion for leadership and coaching through her company, Louise Lee Coaching and Consulting, helping companies and individuals increase their profit, leadership capacity, productivity, and fulfillment. She also works with high-performing professionals in groups and in private one-on-one coaching sessions.
Lynne Lamarche
Lynne Lamarche thrives in creating experiential learning spaces and authentic dialogue. Her Organization Development practice of 25 years relies on participatory approaches where collective intelligence emerges.
She navigates between the role of "content expert" for areas of transformation, group dynamics, organizational effectiveness, leadership development, learning and facilitation as well as "holding the space" for the process in both French and English. Lynne graduated from NTL-Telfer Institute in Organizational Development, and in Applied Creativity and Innovation from Université de Montréal, holds an M.B.A. and is an accomplished certified Points of You™ trainer.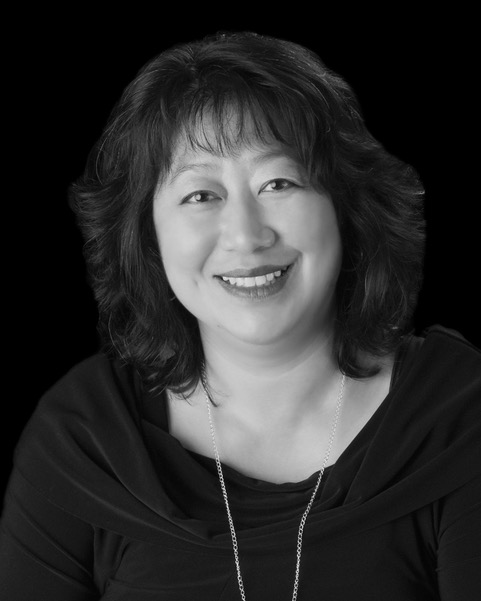 Winney Chow 
Winney provides sales, marketing and administrative support to Clarrus. She has a long career in sales and marketing and has worked with companies like Trade Technologies, TD Securities and Export Development Canada over the last 30 years.
In her spare time, Winney works with textiles, has volunteered with the Vancouver Food Bank and is was on on the Board of Directors for the Vancouver Farmer's Market from 2017 to 2020.