About 20 years ago Jim Brosseau was struggling to reconcile how he believed projects could be run and how they were actually working out. At that time, project management philosophy still followed the old hierarchical concepts formalized in the Industrial Revolution. While Jim still loved the idea of producing creative and innovative designs, he could no longer manage the stress of delivering on arbitrary deadlines that had little meaning, working in conflict with groups that he was supposed to coordinate with and listening to so many disparate voices when they should have all been pulling in the same direction. In trying to find a better way, Jim founded Clarrus in 2002 to follow his vision of teaching people a more collaborative and inclusive way to work together that nourished better and more productive results.
 In 2018, Clarrus acquired E.M. Sciences, a pioneer in the field of team soft skills development. We continue to run these materials created by Gary Robinson, and honour his philosophies.
We have associates in Vancouver, Calgary, Saskatoon, Toronto, Windsor and Montreal.  Our Team Approach workshops are available in person and online in English and French.
In a nutshell: 
We care about your teams and your results.
We believe that people work best and deliver the best results when there's trust and respect – we help create this environment.
We harness the best of the best project practices and apply only what's needed for real and tangible results.
We provide inventive and practical ways for your teams to approach challenges.
We secure the engagement of your project teams by focusing on issues where the impact is greatest.
We teach people to fish so they can repeat their successes on other projects and on other teams.
We practice what we teach.
The values below are the essence of what we have learned from our experiences, the distillation of what drives us.
Foster collaborative, balanced relationships.
We believe in honesty, trust, integrity and balance in our relationships with our customers and within our organization. We believe that when we follow these principles, we have the best opportunity to achieve our fullest potential.
With no balanced relationship, there is no synergy. No synergy, no progress.
Measure success from the perspective of our clients.
We believe that success is better measured from the eyes of our clients, not just from numbers on our bottom line. We've been able to quantify significant value in our engagements with our clients, and this success is reflected by the number of repeat engagements with past customers.
We recognize that a job well done for our clients repays itself, and the bottom line takes care of itself.
Emphasize problem solving over symptom masking.
We believe that it is important to respect the information we see in our client engagements. This means working to actually solve the underlying problem rather than simply obfuscating the data to present a pretty picture.
Our goal is to eliminate the problem and drive genuine gains.
Engage only if reasonable value can be provided.
Sometimes, we're not the solution you need for your problems. In that case, we'll honestly tell you and we'll gladly refer you to others from our network that a can meet your needs – and we won't take a cut.
Balance our clients, community, and families with ourselves.
We know from experience that long work-weeks aren't really productive (and we don't want to miss the experience of watching our kids grow up!).
We regularly give back to our community through volunteering and donations and we constantly work to improve our own skills and knowledge wherever possible.
Be genuine in all interactions.
Our goal is to provide clarity to our clients, not to appease them when they realize that becoming a more effective organization can be a difficult path.
We try to be true to our North Star so we can can better guide you on your journey.
Solve problems that have yet to be solved.
Sometimes our clients sound surprised when they tell us how much we've helped them. It is in these moments that we feel we are in the 'zone'.
When we hear "That can't be done", that's when we really get interested in solving the problem.
Treat each experience as a positive, learning one.
Not all of our experiences turn out as anticipated – sometimes the deepest learning can come from the most difficult failures.
We have learned quite a bit along the way, and our goal is to make mistakes only once.
Jim Brosseau 
Jim is a well-respected speaker, facilitator, educator and thought leader in his field. He's been working with teams for almost 3 decades and is passionate about educating people about how relationships and interpersonal friction play key roles in determining the success or failure of projects and teams.
Jim facilitates powerful in-depth workshops on team-based project management and business analysis techniques. A core philosophy to his approach is that a mindfully crafted team culture can lead to extraordinary results and that everyone on the team is responsible to empower themselves to make this happen. Today, he leads a team of 13 facilitators, delivering various versions of this philosophy to over 1000 people each year. 
He has mentored students at SFU Surrey the Vancouver Board of Trade's Leaders of Tomorrow program, and numerous groups in the New Ventures BC competition.  Jim has also been involved with the BCIT Bachelor of Technology program and been on the Business Advisory Board of the Advanced Systems Institute of BC. For 5 years, he volunteered in a Community Education role with the Crisis Intervention & Suicide Prevention Centre of BC.
Jim is the author of numerous articles, two books: Software Teamwork: Taking Ownership for Success and Jounce!: Crafting a Resilient Life In An Increasingly Chaotic World and a e-book, Practical Agility: Being Agile Rather Than Doing Agile. 
Gary Robinson 
Gary Robinson, MSc, is the founder and past president of EM Sciences Ltd., a management consulting firm formed in 1975 to meet the needs of project-oriented businesses. His work with clients includes organizational development and culture change, management training and coaching, collaborative project planning, work redesign, team building and project partnering processes, project management critique, strategic planning, conflict resolution, and continuous productivity and quality improvement.
Gary is a Registered Organization Development Professional (RODP) consultant, was a founding member of the Project Management Institute (PMI®) and a P.ENG. BC from 1972 to 2020.  In 2018, Gary sold his company to Clarrus Consulting Group Inc. and continues to teach with Clarrus. He provides his wealth of experience with municipal governments and depth of knowledge in the topic domains as key support for the solution design for this engagement.  
Maureen Donlevy 
Maureen is a respected team leader and consultant to project teams in government, industry, and not-for-profit organizations. She has held Management and Executive positions in federal and provincial governments and with Imperial Oil (Esso) Limited in Ottawa and Toronto. Her particular interest is in successful leadership of multi-stakeholder projects that build community capacity. The key to her approach is to create collaborative partnerships that engage diverse voices in planning and decision-making.
As a skilled group facilitator, she leads groups focused in experiential learning of skills that increase the emotional intelligence of leaders. She is a certified Facilitator in the Strength Deployment Inventory, Project Management: A Team Approach, Hay Korn Ferry's Emotional and Social Competency Inventory (ESCI), Myers-Briggs Typology and Future Search. 
Maureen was born and raised in Calgary Alberta and holds a B.A Hon. From University of Calgary, an M. Ed. In Counselling from San Jose State University and an M.S. in Organization Development from Pepperdine University School of Business
Currently living in Toronto, Canada, she is an avid cottager where she enjoys creative cooking and canoeing.
France Cloutier 
France Cloutier is an Organization Development consultant with a focus on organizational change and transformation. She brings a practical approach to the application of leadership, project management and change management principles. She provides a range of services in French and English to support organizations and individuals navigate the internal and external aspects of transformation.
Since 2010 France has collaborated with Clarrus | EM Sciences, to facilitate Project Management learning programs and workshops, and also facilitates the Communications workshops for Mitacs.
France's commitment to life-long learning brings her in contact with the latest thinking in strategy, teaming and leadership. She is passionate about collaborating with others, colleagues and clients alike, to create new ways of understanding our world and managing ourselves to create meaningful work and resiliency in ourselves and others. This takes the form of profound learning experiences and great conversations with leaders on how to better deal with the complexity, disruption and demands of the current environment. Her ultimate goal is to help create a world where individuals shine and organizations thrive.
Mary Baetz 
Mary is a respected advisor to boards of directors, leaders and teams. She is known for her work on governance, strategic planning, organizational design and development and on planning and managing major change projects. The key to her approach is to support leaders in translating their plans for change into reality.
Mary was a Director (Partner) of the firm WMC (formerly known as Western Management Consultants) for 30 years. She is now the Owner and Principal of Baetz Consulting Services and an Associate with Clarrus | EM Sciences.
Mary has led over 200 engagements on organizational review, strategic planning, services review and planning for and implementing projects. She has experience in healthcare, social services, education, manufacturing, retail, energy, chemicals. financial and professional services and is a skilled group facilitator supporting the development of plans, consulting stakeholders and gaining acceptance of planned changes.
She has post-graduate credentials in group facilitation and has done large-group facilitation on behalf of The Rotman School of Management, The Niagara Institute, The Banff Centre for Management, and for many organizations with multi-stakeholder engagement requirements. She is an instructor for Mitacs leading the course on "Foundations of Project Management – A Team Approach" to build the skills of Doctoral and Masters students for their work outside of academia.
Diane Fletcher
For over twenty-two years Diane's work has encompassed multiple areas of organization development including leadership, governance, planning, policy, programs, project management, change, evaluation and assessment. As a consultant, facilitator and coach, she has worked in many sectors, including healthcare, immigration, education, environment, social services, arts, culture and sport. Her experience spans nonprofit, government and business organizations locally, provincially and nationally. 
Diane researches governance in the context of leadership and she studies the relationship between capacity building, organizational effectiveness and community impact. Her recent studies have focused on the benefits of neuroscience knowledge in the areas of learning and leadership. Her passion is to support people to do the work that will build their skill and confidence to create and sustain healthy and effective teams, processes, structures and leadership. 
In addition to being an Associate of Clarrus | EM Sciences, Diane is also a co-owner of VADIS Consulting Group in Saskatoon, a group of consultants driven to help people strengthen their teams and organizations and create healthy workplace environments that thrive in a world where change is constant and complexity is the norm. When not helping people have conversations that matter she is playing music, creating stained glass, hanging outdoors and around water, doing yoga and finding joy and laughter with family and friends.
Geoff Flamank
With over 30 years of experience in the software industry, Geoff is a veteran at leading and organizing teams to reach further and to achieve more. 
He integrates the understandings he's gained from working with companies such as E-xact Transactions (Canada) Ltd. (e-Commerce), Software Productivity Centre (Project Management and QA), Simba, Rockwell, and Allen-Bradley to his approach in developing change management practices, project accounting, roadmapping, and project team profiling. 
Louise Lee 
Louise is a passionate coach, leader and facilitator. Her aptitude for team building, leadership and excellence started early in life when she was promoted to concertmaster of the orchestra at her primary school!
After graduating from Physics at Imperial College London, Louise worked in industry leading teams and successfully managing multi-million dollar projects for household names across multiple countries. With her practical and energetic approach, Louise had completely transformed her flailing department of 60 people and saved her company $6M in just a few years.
In addition to working with Clarrus | EM Sciences, Louise now applies her passion for leadership and coaching through her company, Louise Lee Coaching and Consulting, helping companies and individuals increase their profit, leadership capacity, productivity, and fulfillment. Louise works with high-performing professionals in groups and in private one-on-one coaching sessions.
When not doing that, you'll find her in some of her other happy places: (still) performing the violin in a variety of ensembles, and living in Vancouver, BC with her awesome husband Michael.
Lynne Lamarche
Lynne Lamarche thrives in creating experiential learning spaces and authentic dialogue. Her Organization Development practice of 25 years relies on participatory approaches where collective intelligence emerges. Her passion for people practices geared toward progressive solutions combined with her creative mindset makes her an ideal partner to explore safely unexpected territories. As in all living systems, individuals and groups thrive on rejuvenating themselves. With this belief in mind, Lynne's creativity sparks inspiration, ignites dialogues and reflections, and unlocks potential to creative problem solving.
She navigates between the role of "content expert" for areas of transformation, group dynamics, organizational effectiveness, leadership development, learning and facilitation as well as "holding the space" for the process in both French and English. Lynne graduated from NTL-Telfer Institute in Organizational Development, and in Applied Creativity and Innovation from Université de Montréal, holds an M.B.A. and is an accomplished certified Points of You™ trainer.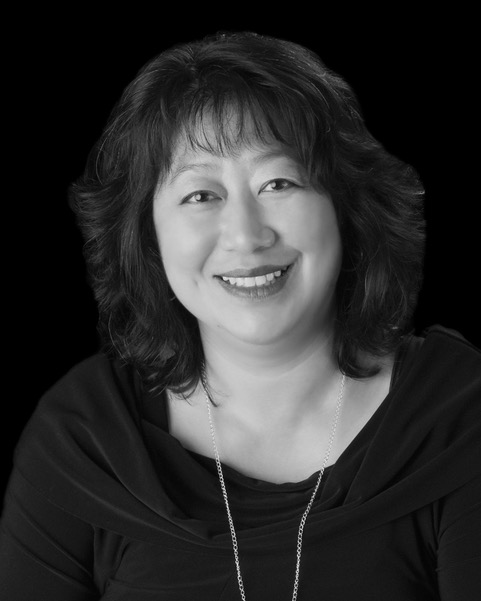 Winney Chow 
Winney provides sales, marketing and administrative support to Clarrus. She has a long career in sales and marketing and has worked at companies like Trade Technologies, TD Securities and Export Development Canada over the last 30 years. Her customers have included governments and corporates in Canada and around the world. She is respected for her high level of customer service and dedication in ensuring customer satisfaction.
In her spare time, Winney works with textiles, volunteers with the Vancouver Food Bank and is on the Board of Directors for the Vancouver Farmer's Market.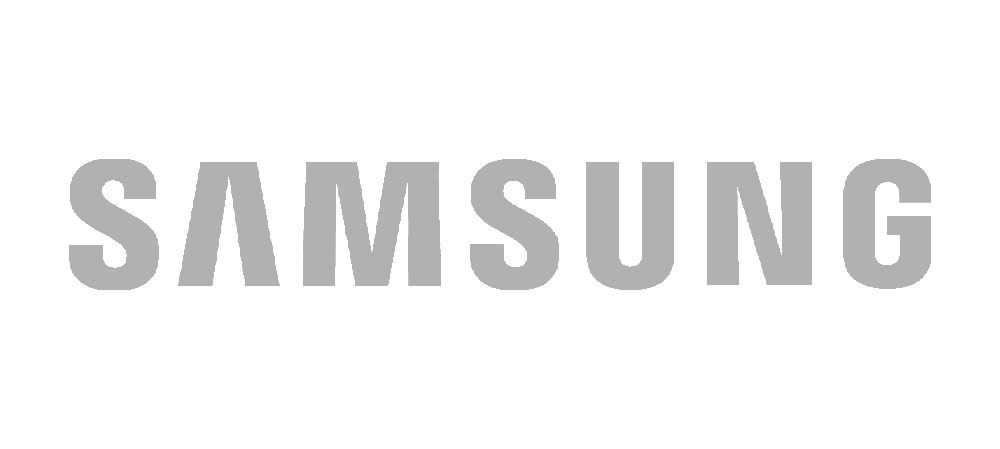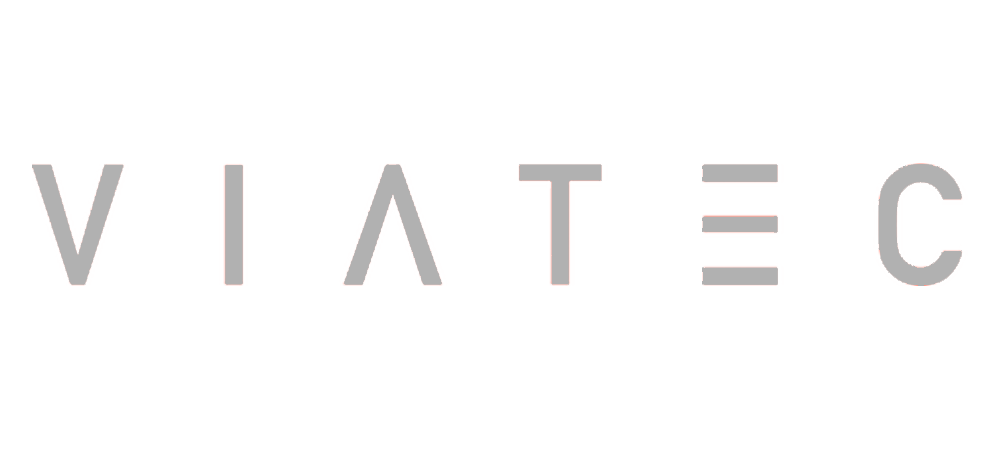 Our clients are generally organizations that are results focused and want to make best use of the resources they have. They are assertively looking for ways to improve their business. As some clients have specific policies restricting posted collaboration, we cannot list all clients here.
Bold companies have retained Clarrus services on more than one occasion.
BCIT (British Columbia Institute of Technology)
BCTIA (British Columbia Technology Industries Association)
Cellex Power Products Inc.
Communications Security Establishment
Emerson Software Center for Excellence
Genologics Life Sciences Software Inc.
Kwantlen University College
Mobile Data Solutions Inc. (MDSI)
Miller Software Consulting (now AgileIT)
Modular Mining Systems Inc.
Meteorological Services of Canada
Northern Health Authority
OSTEC (Okanagan Science & Technology Council)
Prentice-Hall/Addison-Wesley
SAIT (Southern Alberta Institute of Technology)
Schema Software Inc. (SchemaSoft)
Spectrum Signal Processing
VanDev (Vancouver's Software Developers Network)
VanQ (Software Quality Assurance Vancouver Users Group)
Yaletown Venture Partners
Washington State Department of Personnel